Notarial records in Poland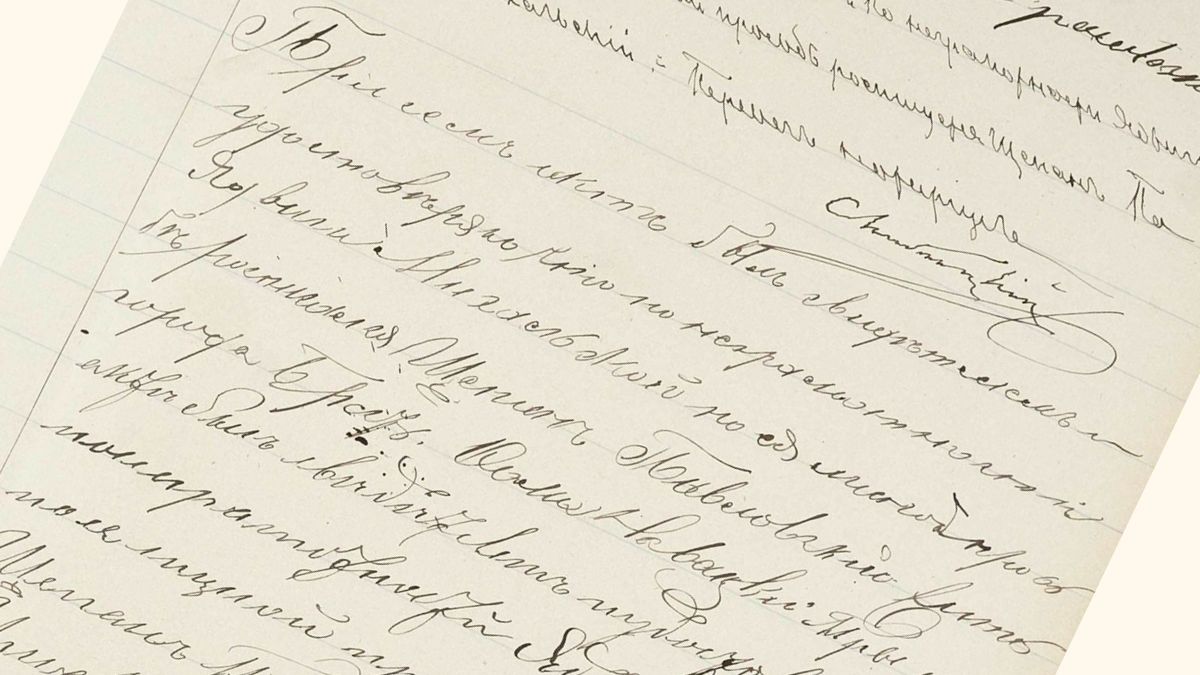 A potentially powerful alternative to vital records
by Howard Zakai
Researching family through civil vital records in Poland often requires navigation through elusive variables: patronymics, name changes, language variation, reporting errors, clerk errors, family relocations. It forces a researcher to be an investigator, developing theories and piecing together and reconciling evidence to confirm, support, or refute those theories. If a researcher is searching for family in a town for which all vital records registers have survived, there is generally a reasonable expectation of culling evidence and analyzing the variables. On the other hand, where vital records registers are missing or where individuals chose not to register life events, the exercise becomes significantly more challenging.
In my grandmother's town of Chmielnik, Poland, in the former Kielce Gubernia (Province) of Congress Poland, the civil vital records registers through the year 1875 had been destroyed by a fire in Stopnica, the district seat in which the duplikat registers were maintained. The records of at least three other towns in the district — Stopnica, Busko-Zdrój, and Pacanów — suffered the same fate. The indexing and extraction of Chmielnik's available vital records by JRI-Poland and its skilled volunteers profoundly assisted me in mapping most of my grandmother's Gorlicki family in both the town and the surrounding region. The majority of documented Gorlickis in Poland descend from a Chmielniker named Szlama Gorlicki, born in about 1770, and his half-dozen children, including Chaim Fajwel and my ancestor Menka. The ancestry of Szlama himself is identified through yet an additional two generations — back to approximately 1720. Despite this fascinating accomplishment, the fact that no pre-1876 Jewish vital records registers survived greatly impeded the ability to trace the lineages of other Gorlicki descendants and to identify any relationships.
It was therefore an exciting surprise when Amikam (Ami) Magen, a fellow Gorlicki researcher based in Israel, sent me a copy of an 1867 record revealing that his 2nd-great-grandmother, Pesla, whose parentage had been heretofore unknown, was the daughter of my 3rd-great-grandparents, Menka and Bajla Gorlicki. The record confirmed my 4th-cousin relationship to Ami, introduced me to a new great-aunt of my grandmother, and provided Ami with four additional generations in our shared lineage. When I expressed my fascination with the document and remarked how no vital records for this era in Chmielnik had survived, one of JRI-Poland's dedicated professional researchers advised me that the document in question was not a marriage record, but a private prenuptial agreement included in the notarial records collection for the towns. My horizons broadened instantly.
In Poland, notaries were public officers appointed by the district or provincial government to draft and to maintain contracts and other legal agreements into which private individuals entered.[1] [2] Thus, while arrangements to purchase a house or to sell tangible goods, for example, were the bread and butter of these professional notaries, their work addressed all aspects of life about which neighbors, family members, and business counterparts could document agreements, or, for that matter, disagreements. This included, among other things, custody arrangements, prenuptial agreements, divorce settlements, wills and testaments, inventories, powers of attorney, loans, leases, and easements. As a result, these documents discuss the details of daily life, generally never addressed in traditional civil birth, marriage, and death records. In summarizing the value of prenuptial agreements, for example, Anna Wiernicka stated:
Prenuptial agreements provide essential information about the future spouses and their parents (revealing their age and marital status). They include information about the addresses, occupation, property and social status of concrete persons. They also shed light on family relations and moral attitudes. They provide information about the relations between spouses as well as about their hopes and fears . . . . Prenuptial agreements also introduce us into the world of possessions indispensable to a young married couple.[3]
Like civil vital record registration, notarial records were introduced in Poland by Napoleon as part of the wide-sweeping reforms implemented in the Duchy of Warsaw beginning in approximately 1807. Despite Napoleon's ousting in 1815, the notarial system continued virtually unchanged under the Duchy's political successors throughout the next two centuries, including Russian-controlled Congress Poland until World War I and the Second Polish Republic until World War II. Notaries generally maintained their offices for a specific town for several years, if not decades, before another official was commissioned to take his place. Some notaries held offices in multiple towns. In larger towns and cities, multiple notaries held their respective offices simultaneously. It is therefore not uncommon to find multiple notarial record collections for a town across an extensive period of time. In Chmielnik, for example, an uninterrupted series of notarial records collections extending from 1810 have survived, including for the half century for which the town's vital records registers have not.
My deep dive into Chmielnik's notarial records yielded a treasure of fundamental facts about my ancestry that otherwise would have remained unknown. In the case of the 1867 prenuptial agreement discovered by my cousin Ami, the revelation of the maiden surname of our common matriarch Bajla resolved a significant impasse in our research and allowed us to trace at least two additional generations to before the 1750s. One record essentially included a biography of Bajla's mother, discussing her two marriages, her four children, and her parcel of land on Szydłówska Street.
The notarial records also revealed interesting nuances, including the irreconcilable differences my grandmother's grandfather — son of the aforementioned Menka and Bajla — had as an eighteen-year-old newlywed some 165 years ago. Indeed, my grandmother's grandfather, before marrying her grandmother, had been wed initially to another woman. This first marriage lasted less than ten months because, as the October 1856 divorce settlement detailed, the two had had so many "quarrels and misunderstandings" that they "stopped talking to each other" and "stopped living together." Several years later, my grandmother's grandfather went to the nearby town of Staszów to marry a young woman who would become the mother of my grandmother's father and the person for whom my grandmother and over a dozen other descendants are named. As my ancestor's nuptials took place in the 1850s and 1860s, a time for which no Chmielnik vital records have survived, this notarial record is likely the only way I could have learned about his short-lived ill-fated first marriage. I now ponder the alternate existence of my family and myself had that marriage actually worked itself out.
The exploration into the Chmielnik notarial records also confirmed relationships while simultaneously illustrating the hardships of life in the mid-nineteenth century. In one case, we were having difficulty connecting Brad Pomerance, a fellow Gorlicki / Chmielnik researcher in California, to the larger Gorlicki family from which Ami and I descend. Brad's 2nd-great-grandfather, Izrael Moszek, was listed in vital records as the son of Majer and Sura Marya Gorlicki, but there was no vital record referencing Majer's parents — the piece of information necessary in pinpointing the common ancestor. An 1867 custody agreement appearing within the town's notarial records, however, provided that very reference. As it turns out, Majer Gorlicki had died in 1865 in his early 30s, leaving behind his widow, Sura Marya, and their three young children — Izrael Moszek, Gitla Rajzla, and Chaja Rywka. As Sura Marya could no longer care for the children on her own, she entered into a custodial agreement with her father and her father-in-law whereby the three of them each would be the guardian of one of the children. Chaja Rywka went on to be raised by their mother; Izrael Moszek by their maternal grandfather; and Gitla Pesla by their paternal grandfather, who appeared as Chaim Fajwel Gorlicki. The record thus presented in one fell swoop three generations of a family struggling with personal tragedy. And it established conclusively that Brad's ancestor Majer Gorlicki, whose birth, marriage, and death records have not survived, was the son of Chaim Fajwel, whom Ami and I already had identified as the son of Szlama, the Gorlicki patriarch, and the brother of Menka, our common ancestor.
The Chmielnik notarial records also disproved some earlier conclusions. My cousin David Price, a fellow Gorlicki researcher in Toronto with whom I have worked closely over the past two decades in mapping our family in Chmielnik, descends from a couple named Chil and Tauba Gorlicki, born about 1805. Because both individuals lived, married, and died during a time for which no Chmielnik vital records have survived, we had no direct evidence of their parents' names that would prove the connection to the other Gorlicki families. Naming patterns and other circumstantial evidence led us to hypothesize that Chil was another son of the Gorlicki patriarch Szlama, and a brother to Chaim Fajwel and Menka. That theory, which had become virtually accepted for many years, was suddenly and instantly disproven when an 1843 notarial record discussing Szlama Gorlicki's transfer of property to his children, referred to his daughter Tauba as the wife of Chil Kopelowicz Opatówski. In other words, it was not Chil who was the Gorlicki; it was his wife Tauba. Evidently, Chil, son of Kopel Opatówski, had adopted at some point in time the surname of his father-in-law, a practice not that uncommon where, as suspected here, the wife came from a prestigious or wealthy family. By the time Chil and Tauba's children were appearing in the surviving Chmielnik records as of the mid-1870s, however, they were using Gorlicki as their surname, not Opatówski. If not for this property agreement that happened to display the couple's names prior to the surname adoption, we never would have known that David and I had the correct Gorlicki house but the wrong Gorlicki spouse.
Especially where vital records are missing, sifting through notarial records can be monumental in discovering buried family treasures that otherwise would be lost to history. To be clear, it is not a given that one's family would appear in notarial records or that the records that do appear will be as revealing, poignant, or interesting as some of those I was fortunate to discover. Indeed, the majority of records identified for my family concerned rather basic transactions with strangers over non-descript land parcels, bundles of grain, and obstinate livestock and did not offer anything specific to my research. On the other hand, breakthroughs in genealogy need not hinge on finding the rare detail-oriented, tell-all document. Sometimes, something as simple as a name or a signature is all that is needed. A ten-page-long record detailing the players in a three-generation family quarrel over a stone wall encroaching upon the yard of the in-laws' neighboring tavern would be an outstanding find, for sure. But the one-paragraph note presenting nothing but the name of the person who purchased a stone wall could be equally enlightening simply because the signature of that person happened to use a previously unknown patronymic. A pot of gold is a treasure, but sometimes so is the pot itself.
JRI-Poland has recently catalogued more than 5,000 notarial records collections created in towns throughout Poland and currently stored at branches of the Polish State Archives. JRI-Poland has projects underway for a number of these collections and looks forward to developing more, especially from towns whose civil vital records have not survived.
Please register a free account with JRI-Poland so we can better keep you informed of developing notarial records projects.
---
[1] https://www.szukajwarchiwach.gov.pl/en/zespol/-/zespol/111572
[2]         Wiernicka, Anna, Spiritual Genealogy: A Look at Polish Notary Documentation, 26th IAJGS International Conference on Jewish Genealogy, New York, August 13-18, 2006, at 2, available at https://jri-poland.org/wp-content/uploads/2022/11/Polish-Notary-Documentation-Anna-Wiernicka.pdf
[3] Ibid. at 8.