SNEAK PEEK at Simplifying How You Donate to Towns and Projects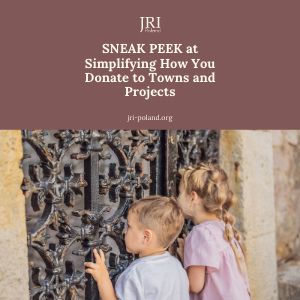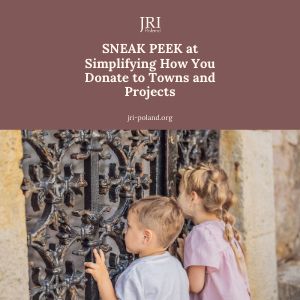 Coming to JRI-Poland.org's Website around June 1, 2023!
JRI-Poland is about to unveil a much simpler way to donate to your favorite towns and projects. Introducing a yellow DONATE button on the Town Cards and Project Cards! We are currently testing the new features; however, we anticipate making this new feature live before the end of this month – so we are taking this opportunity to introduce the concept in this article.
Donate to Towns and Projects – How it Works
The new feature will allow you to more easily specify the towns and projects you want to support. By initiating your donation from the Town and Project Cards, you will no longer need to spell the town name exactly or identify which town or project when there are more than one with the same or similar names. We are certain it will also simplify and reduce the work of the JRI-Poland's Finance team.
Sample screens include the Strykow Town Card and Kock Books of Residents Project Cards shown below. Please notice the new yellow donate buttons in the centers of these screens.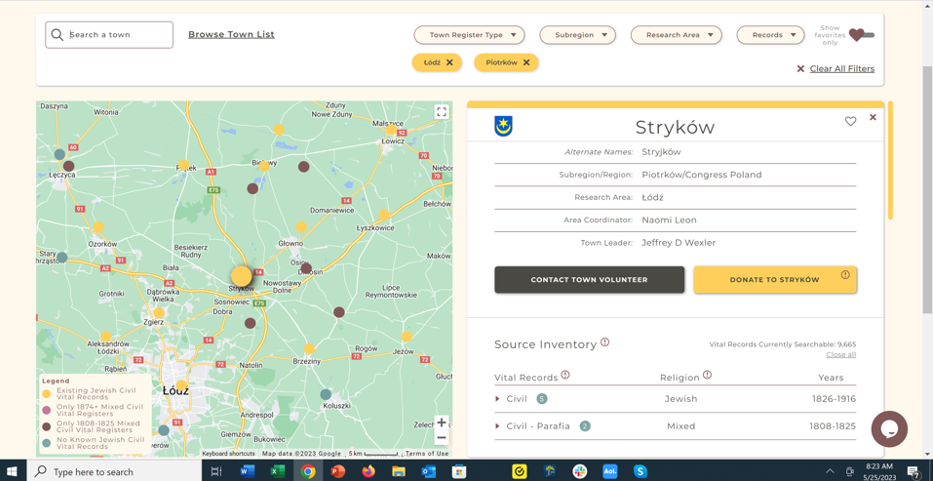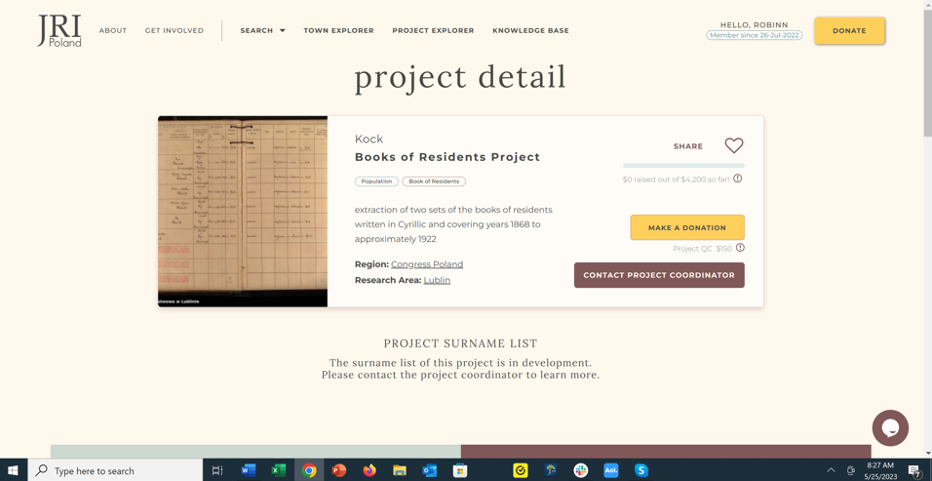 When you press the Yellow DONATE button on either the Town Card or Project Card, the you will see the following screen which is customized based upon your request…
Specify the contribution amount by selecting a preset button or entering a custom amount.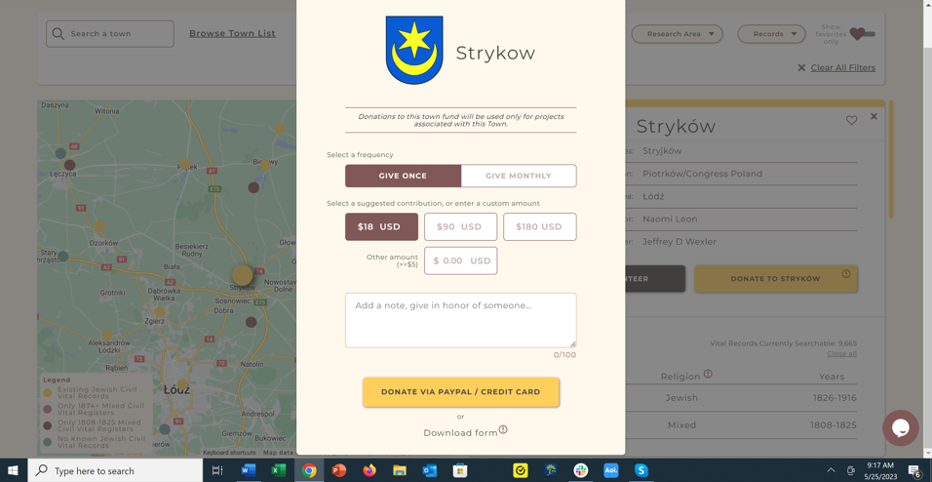 Donate to Towns and Projects – Members and Guest Payments and Payment Methods
You have the choice of making your donations as a GUEST or by logging into your JRI-Poland.org User Account. Therefore, people without JRI-Poland user accounts can make donations as one-time guests in our system. And because these donation screens are shareable, JRI-Poland volunteers and donors alike will be able to send a link to the dedicated donate page to their research colleague or family members interested in making a project donation. It will also come in handy when publishing the link in a post, a family newsletter or message to friends and family!
Online donations can be made by Credit Card or Paypal. In addition, there is an option at the very bottom of the donation screen (see above) to download a printable form to be mailed to the JRI-Poland treasurer with a check or to notify our treasurer of an pending electronic fund transfer.
Donate to Towns and Projects – What's Next?
A Donation "Shopping Cart" feature is next on our development "to do list" and will allow donors to designate funds for joining or renewing membership when making another type of donation.
Reminder: JRI-Poland Annual Membership is NOT included in Qualifying Contribution amounts for projects.