Tarnów Ghetto Residents Last Photos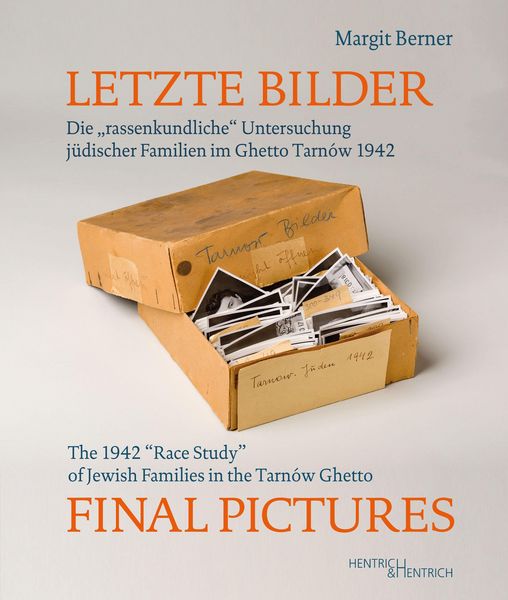 Project to index Tarnów Ghetto Last Photos Collection at the United States Holocaust Memorial Museum

In March 1942, the Vienna Museum of Natural History photographed about 560 Jewish residents of the Tarnów Ghetto, as a "Race Study" shortly before these individuals were deported (mainly to Auschwitz). Twenty-six of these Tarnów residents survived the war; however, the vast majority were murdered.
For most individuals there are three facial photographs – meticulously taken as: front, slightly-turned and side profile shots. Many of the people photographed do NOT appear in the Red Cross International Tracing Service (ITS) records, so this collection is of interest to family researchers because the photos include biographical documentation for each of the subjects.
The typical pieces of information included for each individual in the JRI-Poland extracted file are:
Surname
Given Name
Maiden Name (of married women)
Birthdate
Birth Town
Occupation
Level of Education
House Address
The JRI-Poland collection includes a Tarnów Ghetto Last Photos Surnames List and is also searchable on our database.
The original photograph collection is now held by the United States Holocaust Memorial Museum Photo Archives. If you find family members in the index from this data collection you may ask for an copy of your relatives' photographs by mailing a request to the Photo Archives at the USHMM. You should reference the person's name and WSNO number from the relevant record(s). The request must be signed and include the statement that the photograph(s) will not be used for any commercial purpose. The USHMM has graciously offered that these digital copies will be made available at no charge.
Further Information on this Topic
A book on this topic written by Dr. Margit Berner called Letzte Bilder (Final Pictures). The photo gracing this article is the cover of the book, published in 2020 by Hentrich & Hentrich, Berlin. It can be found at:
https://www.hentrichhentrich.de/buch-letzte-bilder-final-pictures.html
Video Interview with Margit Berner found at: https://www.youtube.com/watch?v=yGf3FvNFfVc
Traveling Museum Exhibit : https://www.stiftung-denkmal.de/en/ausstellung/the-cold-eye-last-pictures-jewish-family-from-the-ghetto-of-tarnow