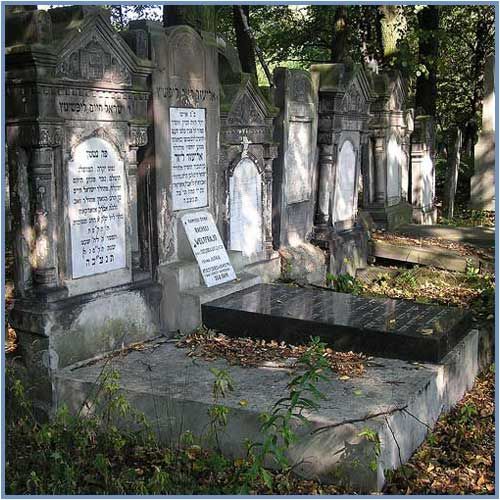 Cemeteries form an important link to our Jewish ancestors. Whether or not the tombstones (matzevot) still exist undisturbed, Burial Records and Cemetery Lists can be helpful in preparing for a visit to a Jewish Cemetery in Poland or improving  your family history information. Join us for a presentation about the diverse Cemetery lists that can be found in the JRI-Poland database that will include helpful hints on how to use the JRI-Poland database and the information in it from our partner organization: the Foundation for the Documentation of Jewish Cemeteries in Poland. Specific examples will include lists from Wroclaw (Breslau), Bytom, and Warszawa (Warsaw), and the JRI-Poland database includes much more!
Hadassah Lipsius is the vice president of JRI-Poland.org and a recipient of the IAJGS Lifetime Achievement award. Her work for JRI-Poland includes serving as the Warszawa Area Coordinator. She often speaks on behalf of JRI-Poland and conducts workshops on how to successfully use the JRI-Poland website.
This event is for JRI-Poland Annual Members Only. To learn whether you are a current member, please hover over the HELLO button at the top right of your screen and click on "My Profile".  Become a contributing member for $54 a year using your My Profile screen and join us for this and other great presentations!