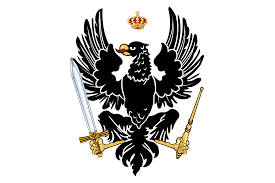 Join us Sunday, November 19, 2023 for a 90 minute session about Prussian Poland. Much of today's Poland belonged to Prussia (later the German Empire) before the two world wars. The many Jewish communities in the region once comprised 30% of Germany's Jews before migration to Berlin and elsewhere diminished their numbers.
This presentation will discuss the communities, their relationship to Prussia/Germany, and the basics of researching one's ancestors from the region. Central topic will be the resources of the Polish State Archives and how to make good use of them. Many examples will be used and a lively question-and-answer period will be offered. Presented by Roger Lustig.
Roger Lustig is the JRI-Poland Prussian Poland Area Coordinator and contributor to the JRI-Poland database for over 20 years. He is a frequent speaker on this topic and is an expert researcher and teacher in this field. Roger is based in Princeton, New Jersey.
This session is open to JRI-Poland currently paid members which is a separate annual fee of $54.  You can join us as a member by hovering over the HELLO blurb at the top right corner of any of our webpages and clicking on MY PROFILE.
Attribution: IMAGE of Prussian Coat of Arms – By David Liuzzo, CC BY-SA 4.0, https://commons.wikimedia.org/w/index.php?curid=14639833